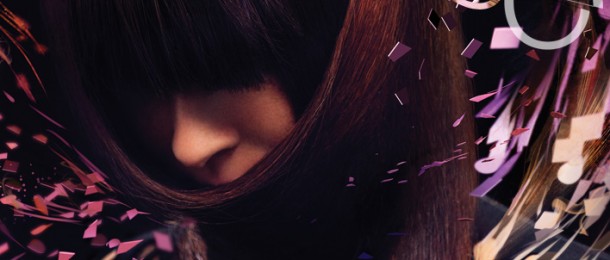 In my last post, which barely covered what's new in After Effects, I promised to continue with the Creative Suite, so here we are at Premiere Pro. Most of you know at least a little bit about Premiere Pro, and if you frequent the Creative Cow forums, you've probably read about the industry controversy surrounding Final Cut Pro X, or FCPX. In a nutshell, Apple turned what was an industry standard tool in the medium- to high-end post-production world into what many users considered a joke. Many believe that it was an attempt on Apple's part to innovate – many believe it was an attempt to dumb it down and broaden their apps market. Since I don't use either version of FCP, I have no opionion, but the main "competitors" to FCP have always been AVID and Premiere Pro. The controversy has sent many FCP users to both, and Adobe has been listening intently to the feature requests of both FCP and AVID users who have jumped ship.
Enough of the controversy…so what's new? The first thing, and this applies to the entire Creative Suite, is that you can now license the software through the Creative Cloud, a new and often confusing way to buy your software on the installment plan. If you can't afford to buy the Master Collection, or even the Production Premium bundle, but you're bringing in enough to make a monthly payment, it's worth considering. I like to own the license outright, and hold the discs in my hands, just in case…
Adobe has cleaned up the interface of PPro CS6, taking what many considered to be a cluttered interface, and making it cleaner looking, while at the same time enabling user customization, so that if you want something which seems to have disappeared, you can bring it back with a couple of clicks.  The Mercury Playback Engine has given Premiere Pro enhanced performance, stability, plus the ability to play well with Nvidia graphics cards, as well as some Open-CL based graphics cards on the Mac side. They've also added the Mercury Transmit Plugin, a direct line to many of the standard devices used for capture and playback. Some of these include Matrox, Bluefish, and AJA peripherals, and there are more in development. It appears to be Adobe's way around waiting for new driver releases, by working directly with the hardware manufacturers.
Premiere Pro now has Adjustment Layers, which, for those familiar with After Effects, allows for non-destructive color correction and effects over multiple clips in the timeline. There are over 50 new additions to the PPro arsenal, many of them user requests – Adobe really does listen to the end-user. The Dynamic Timeline Trimming feature gives the Editor more workflow options. Multi-Cam Editing has been enhanced, to give the user more than four cameras, and getting rid of the nesting which was necessary in older versions of PPro.
The Three-Way Color Corrector has been made more intuitive, and less cluttered. Here's a detailed look at what's changed from Adobe's Todd Kopriva. The Project Panel is faster to navigate, with scrubbing, skimming, setting in and out points, and resizeable thumbnails. Native Camera Support has been greatly improved, with native support for video from the ARRI Alexa, Canon C300, Red Epic, and Red Scarlet-X cameras. You can jump into your edit without transcoding or rewrapping your footage. And with the addition of the mini-app, Adobe Prelude, you can capture and log footage in the field, do a rough cut, and drop that rough cut right into Premiere Pro when you get back to your editing station. This will prove to be a great workflow tool for news gathering organizations, where a rough cut of a news pack can be done on the way back to the facility, then dropped into PPro for adding the voice-over. Here's an overview by Maxim Jago.
Audio handling has been greatly improved, with the ability to combine and pan stereo and mono tracks, adaptive track types, and multichannel master capabilities, with export capability for those who need to send the audio tracks out of house. Image display has been improved, with support for the new MacBook Pro Retina display, and 1080p in the program monitor. There's also the ability to tweak settings, editing and applying filters during playback, a feature I've wanted since my days working with Combustion, which had this capability long ago.
So here we go again…this is getting lengthy, but the new Premiere Pro CS6 feature set has been so greatly enhanced, and fixes to long-running complaints addressed, that it's hard to fit it all in. Here's a link to more of the new stuff in Premiere Pro CS6. I'll be back with a look at what's new in Adobe Photoshop CS6 in my next post. Happy editing!