Testimonials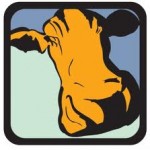 Article on Managing Broadcast Assets
Your recent article appeared in one of our most popular editions ever – as evidenced by the fact that we have almost NONE left in our inventory. We thank you so much for your participation in the Creative COW Magazine, your great story, and just for being a member of the herd.
Nora Williams, Assistant to Timothy Wilson, CreativeCOW.net
Tetra Tech ARD Animation Project
JUST GOT IT AND IT'S BEAUUUUUUTIFUL!!! Really, the whole team is delighted. Your result is definitely worth your hard work!
We had indeed an excellent collaboration. The work was exhausting but the quality of the final product is great. Now it's just about a couple of final edits, the first VIP screening on May 16 with the President and four of his ministers, and on May 23 I'll be in Vermont with a couple of DVD copies and send you one. I'll keep you informed on the development of the film.
Sébastien Pennes, Chief of Party (Central African Republic) at Tetra Tech ARD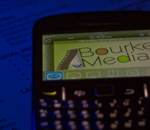 High Quality Workmanship
…your professional, high quality workmanship has markedly resulted in success for us.
- N.H. Fish and Game Department

Always on Time.
Joe was always on time with his elements for any project. He understood the vision and accomplished the work that was needed to get any job done. His sense of visual textures added depth to any project we worked on.
Bret Upham, Instructor at the New England Institute of Art