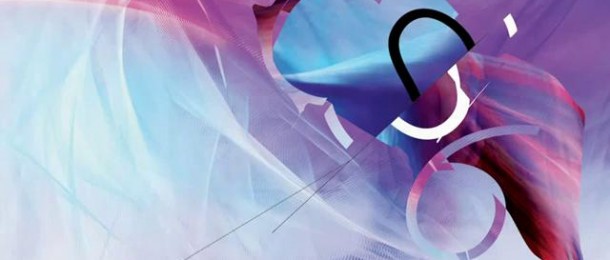 I'm as guilty as anyone else when it comes to using new features – my day-to-day work gets in the way of jumping on what's new, then using it for projects. That said, I thought I'd go over a few of the bells, whistles, and fixes which have been added to CS6 (I own the Master Collection, but mostly use the applications you'd see in Production Premium).
Let's start with my main tool, After Effects. The really big one is something you'll never see, but you will notice. Full 64-bit performance, with a Global Performance Cache which will make you wonder how you ever worked without it! It involves several features, and you can get the best explanation straight from Adobe. In essence, you get faster performance while you're working, a RAM cache that "knows" what you're working on, and saves pieces you haven't changed, so the old days of edit, re-render, edit, re-render, are much improved. There's also what Adobe calls a "persistent disk cache", which saves what you've rendered to RAM, then has it ready to go when you re-open the file. That's the stuff you don't see.
There's also the 3D Camera Tracker…you see it in action in movie and TV show trailers and promos all the time: 2D, or 3D text incorporated into a scene in which the camera is moving, and the text looks as if it was shot with the camera, perfectly incorporated into the scene. It's a gee-whiz feature, but there are lots of practical applications. Vince Laforet has a nice Jon Carr tutorial on his website.
Everyone's been screaming for 3D in After Effects for a long time, and there have been several third-party plugins around for years, such as 3D Invigorator, from Zaxwerks, and the much newer Element 3D, from Video Copilot. If you've gone through the tutorials for the new 3D feature, you may be disappointed that it's not as full-featured as some of the other 3D plugins or apps, such as 3D Studio. Remember, this is After Effects…also remember that it's the first step toward 3D, and that Adobe almost always gets it right. For now, you can only extrude, bevel, and set material properties, but there are quite a few limitations, which are explained nicely toward the end of Brian Maffitt's tutorial. It's a great first step, but be aware of the limitations – for now, you'll want a couple of 3D options on your plate.
The really big one for me (I know – I'm a geek) is Variable Mask Feathering, the ability to control your masks very precisely. This one requires a visual explanation, and Brian Maffitt explains it nicely. If you do any rotoscoping work, this will save your sanity.
For those of you who use Illustrator in your workflow, which I do for client logos and design work, there's now the ability to convert, animate, and extrude vector art work, opening up a lot of new possibilities. First off, there's no more cutting and pasting Illustrator paths, then digging in to your AE settings when it doesn't work right. It's now as simple as importing the .ai file, and Convert Shapes to Vector Layer. Here's a quick look at how you do it, from Brian Maffitt. If you haven't used Illustrator much before, now is the time to get your act together, and learn why it is such an essential tool in the graphic design workflow.
Rolling Shutter Repair – if you don't use a DSLR for shooting video – you won't get this one. Because of the way DSLR shutters scan, from top to bottom, you often get what's popularly called "Jello-Cam" effects, in which a moving object, or a moving shot, looks distorted, in a very unpleasing way. If you think back to early black and white photos of racing cars, the wheels always looked as if they were oval, a product of the slow shutter speeds of the day. Bring that into the digital world of "still" cameras shooting video, and the problem multiplies. Elements moving through the frame look skewed, and camera moves look as if they were shot through clear jello. Once again, Brian Maffitt gives us an overview.
If you're primarily involved in using After Effects for, as the name implies, Effects, you're going to very happy with this update. There are over 90 new and improved effects in the pallette, some from Cycore, and some part of the Adobe set. Now 32 bits per channel, may sound a bit confusing, but once again, when it's visually explained, you'll get why this is such a big step forward. In addition to the new effects, the improved effects will get your productions looking better, especially if you use glows, blurs, and ramps a lot.
If you've arrived at the Adobe doorstep by way of AVID or Final Cut Pro, you'll find that there are several improvements in the workflow. AVID AAF and Final Cut Pro 7 XML files play better with After Effects, and there are also some RED workflow improvements with both Premiere Pro and After Effects.
Alright, I'm going to have to keep this from becoming a tome, so in the next few blog posts, I'm going to address the new features in Premiere Pro, Photoshop, and Illustrator, but before I take off, here's a set of tips from Brian Maffitt on configuring your system for best After Effects performance. It's not quite plug-and-play, but it is fairly simple, mostly a matter of giving your system the most memory you can afford, then configuring your cache drives to give the Global Performance Cache all you can. There's also some great information on how NVIDIA cards work with the Ray Trace capability, and how to get the fastest card for your investment.
I hope you find this information useful – I always devote a part of my work day to finding new features and production shortcuts which will make my life easier, and improve my production value capabilities, and I'm always happy to share them.